SEA2SKY SPORTS NUTRITION
OUR AMBASSADORS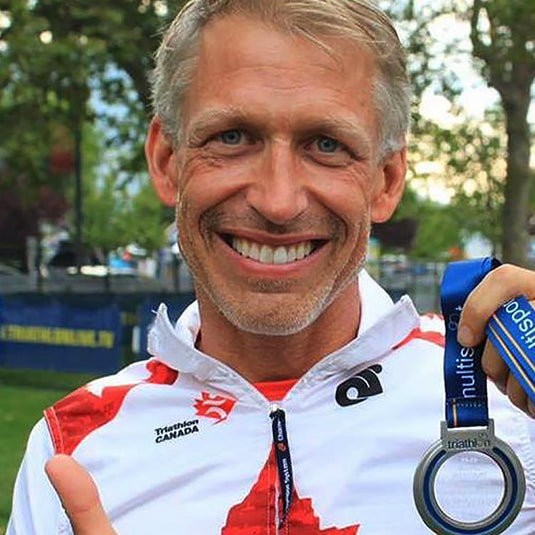 CALVIN ZARYSKI
Calvin (CoachCal), is an Endurance and Health Coach at CriticalSpeed.Com. He is a Certified Exercise Physiologist with a Masters Degree in Kinesiology. CoachCal has been coaching high-performance endurance athletes for over 30 years and was recognized as Canada's Top Triathlon Coach Three Times.
He is also a 7 Time XTERRA World Champion, 201 Silver Medalist at the 70.3 Ironman World Championships and Ironman Hawaii finisher. Recently he set the 50-54 Age Group Record at Ironman St George 70.3 and is undefeated in his last six 70.3 races.
"Awesome!! This company will be an athletes dream to get high-quality nutrition delivered right to your door!"
- Cal Zaryski - 7x Xterra World Champion
LAUREN BABINEAU
Lauren Babineau lives and breathes an active and fast-paced lifestyle. She is a tenacious triathlete, elite para-athlete guide, and supercharged account executive in sales and marketing. Once you meet her you'll see her infectious energy and enthusiasm translates from her athletic pursuits into her everyday life. She'll admit she didn't grow up as a swimmer…or a cyclist...or a runner…she was a soccer player!
That grew up with big dreams and an unwavering work ethic. Her victories have spanned from local to international podiums. This year she will be racing in the women's professional field in the Ironman circuit, as well as guiding Jessica Tuomela (a visually impaired athlete) with the ultimate goal of helping her onto the podium at the 2020 Tokyo Paralympics. Babineau considers 'nutrition' as the fifth discipline of triathlon.
"I take my nutrition seriously, as I believe it has a direct relation to my performance. Especially as an 'on the go athlete' I like that I can always count on the expertise at Sea2Sky
Nutrition."
- Lauren Babineau